A/Prof Charles Pilgrim

MBBS, FRACS, PhD, FACS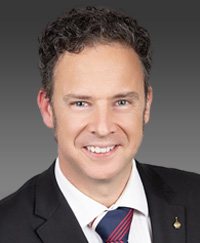 A/Prof Charles Pilgrim
Tel: 03 9509 4811
Fax: 03 9509 1522
BOOK AN APPOINTMENT AT HAWTHORN
BOOK AN APPOINTMENT AT MALVERN
BOOK AN APPOINMENT AT PENINSULA PRIVATE HOSPITAL
A/Prof Charles Pilgrim offers general and laparoscopic upper gastrointestinal surgery including laparoscopic hernia surgery as well specialist surgery for cancer and other disorders of the pancreas, liver, gallbladder and bile ducts.
A/Prof Pilgrim graduated from Monash University in 2000 and entered surgical training at The Alfred, Melbourne. He gained his fellowship in General Surgery in 2007 and in 2008 was the Upper Gastrointestinal Surgery fellow at The Alfred before commencing his PhD though the University of Melbourne at Peter MacCallum Cancer Centre in 2009. He completed this in 2012 and then moved to the USA to complete a second fellowship as the Surgical Oncology fellow in Hepatopancreaticobiliary (HPB) Surgery at the Medical College of Wisconsin Cancer Centre.
A/Prof Pilgrim has published extensively in many high impact factor peer-reviewed medical journals such as the Journal of the American College of Surgeons, Annals of Surgery, Journal of the American Medical Association - Surgery, the Australian and New Zealand Journal of Surgery and the journal HPB (the journal of the International HPB association [IHPBA]), on the topics of pancreas cancer, liver cancer and gallbladder cancer, as well as laparoscopic surgery.
He is a member of the IHPBA, the Americas HPB association (AHPBA), the Australian & New Zealand HPB association (ANZHPBA), the Society of Surgical Oncology (SSO) and on the Scientific Advisory committee Upper Gi Working party of Australasian Gastrointestinal Trials group (AGITG). He is a member of the Amercian Society of Clinical Oncology, the Society of Surgical Oncology, the Australian Military Medicine Association, Australasian Pancreatic Club, American Pancreas Association, International Association of Pancreatology and is a committee member of the Section of Military Surgery. He is accredited by GESA to perform gastroscopy and colonoscopy.
A/Prof Pilgrim consults with the Victorian HPB Surgery group at Cabrini Medical Centre Malvern and Cabrini Hawthorn Consulting Suites and at Peninsula Private Hospital Consulting Suite 16 Frankston and has appointments with the Hepatopancreaticobiliary Surgery Unit at The Alfred, the Trauma Surgery Service at The Alfred and in General and Emergency Surgery at Frankston Hospital. He is a serving military surgeon with the Royal Australian Army Medical Corps and deployed to Afghanistan in 2010 and Iraq 2016. He is an adjunct Associate Professor in the Department of Surgery in the Central Clinical School (Monash University) at The Alfred Hospital and a Senior trauma instructor and examiner for the Royal Australasian College of Surgeons. He is also a member of the Academy of Surgical Educators and is on the Younger Fellows Committee as well as the Committee of the Military Surgery Section of the College of Surgeons.
For a complete list of publications please click here:

Click here to view A/Prof Charles Pilgrim's full CV
---
You will need the Adobe Reader to view and print the above document.